Philadelphia In Home Personal Trainer Benefits!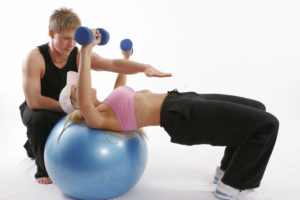 Philadelphia In Home Personal Training !(results may vary)
Why in home personal training in Philadelphia with Phil Nicolaou?
Be aware that while anyone can become a "certified trainer," in a matter of weeks or simply over night, the term "certified" can be misleading. There are a dozen or so respected fitness schools in the country. Four of which are NESTA,NASM,ISSA and IFPA. Now these acronyms meang nothing to the average person nor should they. It isn't important. What IS important is the ability for the trainer to listen to your goals, needs , assess you and give you a comprehensive, muilti dimensional workout! Most importantly you want to progress with proper form and range of motion of each exercise. It is scary to see how many trainers in gyms ingore bad form that increase the change of injury!
I look at your body from different angles to make sure you are in the correct posture to perform the exercise. My training system is not just weight lifting there is much more to it. When you work with In home personal trainer Philadelphia, Phil Nicolaou, you will experience a workout like no other.

What are the benefits of an in-home personal trainer in Philadelphia? An in-home personal trainer is a great way to receive one-on-one training in a comfortable environment. Gyms are typically not viewed as the ideal atmosphere, conducive to focused workouts. This is especially true if a person is self-conscious or suffers from low self-esteem. It typically makes people uncomfortable and provides an easy excuse for not showing up regularly enough to see results, which can in turn cause defeatism. Hiring an in-home personal trainer Philadelphia  eliminates the crowd from the equation. In-home personal trainer Philadelphia offer the following additional benefits:
Convenience – no longer will you be required to squeeze in a workout due to proximity when it's not terribly convenient. Your in-home personal trainer can come to you when it best fits into your schedule. Some parents have been known to schedule trainers in the early morning before the rest of the house awakens, after hours when every else is sleeping, or during school hours.
Customization – if you have a favorite piece of equipment at home, like a Pilates reformer, which is not at your gym, an in-home personal trainer can help you design and master the work out of your choosing. You are no longer limited by your gym, and your trainer can even design a workout free from exercise machines, using one's body weight or other items within the home, if that is desired.
Attentiveness – in-home trainer Philadelphia offers completely individualized, focused attention – a huge perk. Free of interruptions and distractions, this allows the client the chance to ask any questions without feeling silly, and allows the trainer the opportunity to design or tweak a program based on the client's current ability level.
Personalization – for clients uncomfortable with exercising on their own, the in-home personal trainer provides a professional "spotter" on hand to immediately correct improper form and introduce new workout equipment, techniques, etc.
Efficiency – your workouts will be laser-focused, as you will both be concentrating on getting it done as efficiently and possible. Thus, the actual time spent working out may not decrease, but the quality of the workout, will seriously improve. We utilize the Optimium Performance Training Model seen below. This allows the client to progress accordingly allowing for maxium results! Its not just about more weight. there is much, much more to a well rounded fitness plan!
Progression: Utilizing the system mentioned below, allows us to give you the BEST results PERIOD! Each workouts builts on the previous one, allowing our program design to keep things fun, effective and each time getting you closer to your goals!


If a lack of time, inconvenience, or self-consciousness has led to work out sabotage, an in-home personal trainer could be a welcomed necessity.

But before you hire a personal trainer, make sure they are experienced and nationally certified by a reputable company.
Philadelphia Women's Personal Trainer is nationally certified by the gold standard, National Academy of Sports Medicine as a Women's Fitness Specialist and as a Personal Trainer.