The Optimum Performance Training. Get started today!
Hello Im Dr. Phil Nicolaou. Welcome to Optimal Fitness and Nutrition. I have been in this industry since 1999 , I've worked in health clubs and since 2008 decided to branch out on my own. My issue was the lack of quality of training in the industry. Too many trainers simply count reps and sets and fail to truly give a custom workout! Exercise science has evolved!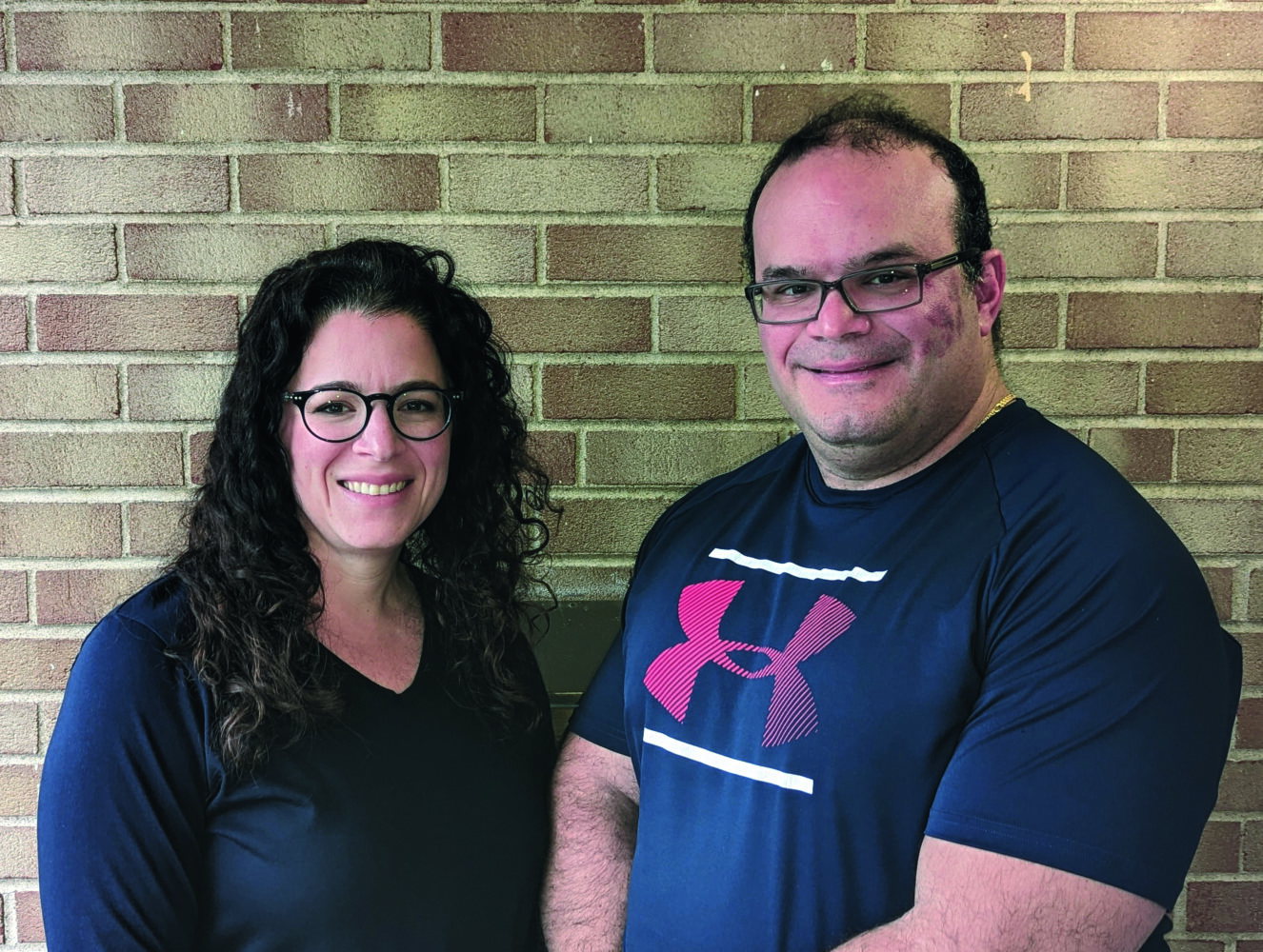 With Optimum Performance Training System you will experience posture correction, body alignment, balance enhancement, strength, flexibility!
After my own battle with overcoming Lyme disease, exercise and a healthy lifestyle saved my life. It goes beyond losing inches, losing body fat or a physique transformation, that is just the start!
I take a unique approach to health and wellness. I look at and coach on Stress management, Lifestyle and weight management, optimal sleep and nutrition!
I am the only trainer in the city of Philadelphia with 4 Master Trainer certifications from 4 of the most prestigious fitness schools in the nation and a Doctorate in Exercise Science and Post Rehab since 1999! Alongside me is my sister, ISSA Certified Personal TrainerHi! My name is Athena Nicolaides. I am a Certified Personal Trainer and younger sister of Dr. Phil. I am excited to embark on this wellness journey with you!From my own experiences and struggles with chronic pain related to piriformis syndrome, sciatica and hypermobility for the last 10+ years, I have discovered the importance of staying active, lifting weights and eating healthy. I am eager to share my knowledge and experience with you and help you become the best version of yourself. If you feel like you are ready to make a change and realize your full potential, let's talk!I offer both in-person and virtual/remote personal training services in Delaware County and surrounding areas. In-person sessions can be at your home or at my in-home training studio in Newtown Square, PA.
Dr Phils education is as follows: :
PhD Fitness Training and Medical Fitness/Post Rehab/special needs. Fitness Institute of Technology. Tampa FL. Sister school of the IFPA.
NASM (National Academy of Sports Medicine)
Master Personal Trainer, Nutrition Coach, Corrective Exercise Specialist, Senior, Youth and Women's Fitness Specialsit. Weight Loss Specialist. Group X.
ISSA (International Sports Sciences Association )
Master Personal Trainer. Nutrition Specialist. Corrective Exercise Specialist. Rehab/Exercise Therapy. Powerlifting Trainer. Women's, senior, youth fitness specialist. DNA Based fitness programming specialist. BodyBuilding Specialist. Strength and Conditioning Specialist, Senior Fitness Specialist.
IFPA (International Fitness Professionals Association.
Master Personal Trainer. Sports Medicine Trainer/Medical Fitness Trainer. Nutrition coach. Low Back Disorder Trainer. Corrective Exercise Specialist. Strength and Conditioning Specialist. BodyBuilding Specialist.
NESTA (National Sports Trainers Association)
Master Personal Trainer. Sports Injury Trainer. Nutrition Coach. Biomechanis Specialsit. Kettlebell Trainer. Lifestyle Weight Management Coach. Heart Rate Training Specialist. Metabolic Training Specialist.
Spencer Institute of Wellness Coaching
Certified Master Wellness Coach. Sleep Science Coach. Stress Management Coach. Brain Fitness Coach. Hollistic Life Coach. Hollistic Nutrition Coach!
National Posture Insitute Posture Specialist.
Resistance Training Specialist.
The Master Trainer designation is the most difficult. It requires 6 certifications, required over a year of documented, verfiable, hands on experience and practical demonstration of coaching and training clients in a live instructor setting.
If you want to lose inches, gain strength, enhance your posture ,look and feel your best, I have your solution!
I go FAR beyond a traditional weight training workout!
The Optimum Performance Training system
Has been extremely successful in helping my clients reduce their body fat, increase lean muscle mass and strength, and improve performance and overall health. Train OPTIMALLY! With Personal Trainer in Philadelphia ,Dr. Phil Nicolaou!
Contact me now
Client reviews
We are very proud of the service we provide and stand by every product we carry. Read our testimonials from our happy customers.
Read my full story
Read how an incident changed my life and how i can help change your too.