Philadelphia Women's Personal Trainer

(Results may vary)
Philadelphia Women's Personal Trainer, is the best solution for the ladies to regain their energy, shrink their waistline and feel overall incredible!
We specialize in getting women ready for their wedding day which is likely the most significant day in your life! You want to look and feel your best! We have THE systems and solutions to help you achieve those goals!

Your wedding day is likely the most important day of your life and you have been dreaming about it most of your life. However your weight may be higher than you want and you want to look incredible in your wedding dress. This is your day to shine! As Philadelphia Women's Personal Trainer, I an in the position to help you look amazing on your wedding day and in general!
You've dreamed of this day your whole life and you will always treasure the photos and videos of your happy day.
As an IFPA Certified Women's Weight Loss trainer and IFPA Certified Women's Personal Trainer, I'm well positioned to get your ultimate results! Do you want the best results possible? Do you want to work with the best personal trainer in Philadelphia? We are your solution
When you chose to work with me you will get that lean, sexy, toned body you want! You will lose fat, lose inches and drop dresss sizes! You will be amazed! Your friends & family will be amazed! Don't be surprised if you run into an old friend you have not seen in a little while and she tells you, "you look incredible, what did you do!?"
As Philadelphia Women's Personal Trainer, we are certified and specially trianed  to designed and provide a sound, scientifically based understanding of concepts and recommendations related to training women. This training will be  In your  Home Personal Trainer Philadelphia. A program designed that not only motivates women, but also take into account their physical psychological, social, and emotional differences. Secondarily, this program will examine the different stages of a woman's life, provide prescriptions and modifications for adolescents, pregnant mothers, postpartum women, and menopausal women. Finally, your Women's Fitness Specialist  will take an in depth look at training female athletes and preventing the female triad (Osteoporosis, eating disorders, and menopause). This training,  will raise the professional standard for the fitness industry.
All of this can be done with in home personal training Philadelphia, at an affordable rate!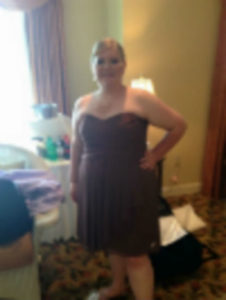 Look at the amazing results Nicole got? In just weeks! You can clearly see the difference! This can be you when you choose to wotk with Philadelphia Women's Personal Trainer, Phil Nicolaou!






Not looking to get married, but want into excellent shape? Philadelphia Personal Trainers specializes in Women fitness and women's weight loss! Certified by the National Academy of Sports Medicine as a Women's Fitness Specialist, you have your solution as Philadelphia's Women's Personal Trainer.


So make a commitment to yourself — Schedule a complimentary consultation today!