(Results may vary)
"I love what I do. It shows in each and every session. I love to help people."
Phil Nicolaou, Philadelphia Personal Trainer
To prospective clients,
"Phil has been with the IFPA for a long time now & is among our most dedicated & professional trainers. I am sure you are aware that he is currently working on his PhD though our affiliate the Fitness Institute of Technology and currently holds many IFPA Certifications. I am at home office this morning & don't have access to office staff to get you an exact quote, but I believe he holds over 30 IFPA Certifications. I do not know of anyone in your part of the country that has half of his knowledge. (March 2013)

These clients got great results with Philadelphia Personal Trainers!


You have made the right choice with Phil.
Dr. Jim Bell. PhD, CEO of the IFPA
Read reviews of our program submitted by people just like you.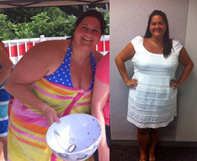 Read  about the results Sue has experienced.*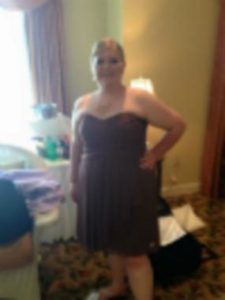 Read and see Carol's journey to feeling younger and more energetic.*
"Phil has been my personal trainer for 2 months, coming out to my home twice a week. Prior to meeting him I was a sedentary 57 year old woman who had worked out with personal trainers years before when I had joined gyms.
Unlike the other personal trainers I'd worked with, Phil really listens and creates interesting and varied workouts that challenge me without overtaxing my abilities. Gradually, I'm becoming more fit and have more energy. The other thing that I appreciate about him is that he follows up with me on a regular basis to find out how I'm doing and to gently and with humor encourage me to do my cardio in-between visits."*
Susan S. from Chadds Ford, PA
"You are a superior trainer because of your dedication to each and every individual you work with. You knowledge and expertise through experience and our courses has made you one of the elite trainers, far surpassing any other trainer in your field. We are honored to have you part of the IFPA team!"*
Dr. James T. Bell, IFPA President
"I've met with many trainers and you were the only one that listened to my needs and put together a program that helped me deal with my herniated disk so much, the workout impressed my chiropractor. You are the best I've worked with!"*  I helped this individual so much that she was kind enough to give me a thank you card with a $50 gift card to a local restaurant.
Paula C. from Lansdowne, PA.
"I give you a solid 10 out of 10. You showed me the correct form for each exercise and pushed me so hard that I reached levels I never thought I could."*
Nancy F. from Northeast Philadelphia, PA.
"You are caring, patient and fun to work with. You are a great trainer. If it wasn't for you, my heart surgery recovery would not have been so fast. In fact the strength I gained from working with you prior to my surgery accelerated my recovery so much, my physical therapist was impressed!"*
Terry J. from Phoenixville, PA.
"You are naturally talented in working with people and fitness."*
Maryann M. from Drexel Hill, PA.
"You helped me a ton, I passed my law enforcement physical entry exam."*
Kevin M. from Havertown, PA.
"I've gotten stronger and am able to feel it throughout my day, thank you!"*
Donna J. from Drexel Hill, PA.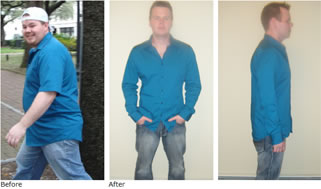 Gary lost fat and is healthier — See the results Gary got!*
"People at work are noticing my body taking shape, thank you so much"*
Keisha B. from Drexel Hill, PA.
"I'm noticing my cellulite in my legs is going away. It's exciting to see. Thank you!"*
Kevonna W. from Philadelphia, PA.
"I followed your routine, and my orthopedic doctor told me, whoever gave you those workouts knew what he was doing!"*
Lucille from Drexel Hill, PA.
"You definitely push me hard, but within reason. I've dropped several pounds of fat since I started working with you."*
Phil R. from Lansdowne, PA.
"I like the workouts we do, they are a lot of fun and I'm seeing the difference in the way my clothes fit, thanks so much."*
Michele M. from Upper Darby, PA.
These people have seen amazing results with Philadelphia Personal Trainers!*
"My arms are toning and my husband is noticing! It's exciting, thank you so much!"*
Shelly B.
"I've dropped 2 dress sizes using your cardio and strength training prescription. Thanks, I feel great."*
Sara R. from Havertown, PA.
"I am really enjoying your workouts. They are fun! As soon as I think we've done it all, you show me a different exercise that challenges me in a different way. You challenge my entire body using just a 6 or 8 pound medicine ball. Amazing!"*
M V. from Chester County, PA.
"The way you combine strength training with cardio and core training is interesting and fun! I always look forward to our sessions!"*
Sandra H. from Lansdowne, PA.
"Your diet and exercise prescription is really practical. It takes some getting used to, but is not brain science. Its really practical for me to do considering I work a lot!"*
Margaret M. from Philadelphia, PA.
Read reviews of our program submitted by people just like you.


Get started right now with your new body! You'll have a new body to awe your friends and delight yourself! Call Philadelphia Personal Trainer,Phil Nicolaou  today at 610-574-3587.
*

Diane F.

Offsite review

"Was a great experience, felt very comfortable with Phil and enjoyed the workout. Phil also goes out of his way to accommodate my needs and any schedule changes that may come up. Thumbs up."*

*

Haleigh Z.

Offsite review

"So motivating! Motivation is exactly what I've been lacking–seeing great results! Can't wait to continue"*

*

chris a.

Offsite review

"I've worked with Phil for five months now. He has been a great partner in my personal improvement program."*

*

Dr. Jim B.

Offsite review

"Dr. Phil is an Outstanding Fitness Professional. His dedication lead to him acquiring a PhD in Medical Fitness Specialization so he could do the very best job possible for everyone he encounters! He is focused on helping others do their best and become their best!"*

*

Nikki R.

Offsite review

"Adventure bootcamp was my first group training experience and, I have to admit, the idea of being involved in something with the word "bootcamp" in it was intimidating. I expected a drill sergeant type of instructor barking at me to get my legs up higher or drop and do 20 push-ups. Instead I met Phil who's style of motivation was surprisingly nonthreatening. He let me work at my pace but didn't let me slack. This left me with a feeling a empowerment instead of defeat. I contribute a lot of my enthusiasm to not only his encouragement but also his ability to always come up with innovative ways to challenge his clients. You never knew what you would be doing that day but you always knew at the end you would feel like you've gotten an incredible workout and a sense of accomplishment because you were stretched go do things you never imagined you could. I can say with certainty that nothing is beyond my reach or ability because I've told myself I can't many times in the past and after taking his course I've seen those cant's change to cans and wills. If you're on the fence about whether you should sign up for one of Phils classes take my advice and just give it a try. You won't be disappointed."*

*

Alex A.

Offsite review

"Phil is really the best trainer I worked with. He understands my goals, creates a very customized approach to our sessions and also to my dietary routine. He is personable and adjusts the intensity of exercise to meet the needs as necessary, he doesn't let me slack though.

I travel a lot and he always tries to be flexible with accommodating my schedule. I feel that the results Im getting with Phil far surpass what I had with other trainers. He just makes me feel comfortable without losing focus on my goal."*

*

Nicole D.

Need a Personal Trainer

"Phil is the real deal. He is incredibly knowledgeable, has a wonderful personality, and will push you beyond your mental and physical limits. There's no question that Phil knows exactly how to train you to get the most out of your body.

Phil can teach you exactly how to get your nutrition under control. He gives you a easy spreadsheet to follow, that works wonders!
The best part about working with Phil is he always answers my questions, no matter if I had already asked the same question 50 times, he never gets frustrated and he has a wonderful sense of humor.
It is nice having a trainer you do NOT mind seeing on a weekly basis!"*

*

Ashley H.

Offsite review

"Phil was personable and knowledgable. We very much enjoyed working with him. He accommodated out schedules and took a personable interest in us. Having left the area, we miss him but hope that his new clients enjoy him as much as we did."*

*

Meredith M.

Offsite review

"When I think about why Phil is successful with his clients and his client find success with him it's because he is INVESTED. Phil is invested in his clients – understanding their needs, from the ones just starting off and the ones who are athletes and need to be pushed. He is invested in his craft – keeping up with the new techniques, exercises thus giving him the ability to tailor his sessions to his clients. Invested in nutrition – vast understanding on what will fuel your body and shares this with his clients.

I have been an athlete my entire life, sometimes in better shape then others – the single thing that made the difference in my success with my coaches/trainers is their ability to connect and invest in me. When you have someone that believes in you it gives you the motivation to invest in yourself.
I highly recommend Phil as a personal trainer or taking part in one of his boot camps. It's a fun, motivating, non-intimidating environment where you can take yourself to the next level!"*

*

Troy G.

Need a Personal Fitness Trainer

"Over the period of about a year, Phil took me through the best program I've ever had. He helped me manage expectations at each stage, made appropriate adjustments, and helped me recognize achievements. It is a process and he is a great coach through the process, even sending me notes during the week reminding me to do things we discussed.

I high recommend him!"*

*

Matt O.

Offsite review

"I have known Phil since high school, and it seems that his work as a personal trainer is a natural extension of who he is as a person. His passion for sports, and genuine concern for the welfare of the people in his life are vital elements of his profession. Helping people to better themselves is what it's all about, and this guy lives and breathes it. The depth of Phil's devotion to the field of physical fitness is astonishing, as evidenced by his countless certifications. Most importantly, his good nature and friendly disposition make it a pleasure to be in his company! I fully endorse Phil, both as a friend, and a source of inspiration to those who want to reach their potential."*

*

Cris T.

Need a Personal Trainer

"Phil is very dedicated and pushes you just enough so you give your best without making you want to quit! It was a great decision to use him. He designs personal exercise programs to achieve the results YOU want. He covers both diet and exercise for you to achieve your best results. I've had great results and highly recommend him."*

*Results will vary.