Personal Training  Garnet Valley.
(Results may vary)
Personal Training in Glen Mills, and Chadds Ford,Pa! Whether you need accountability and in home personal training in Garnet Valley Pa, or want to workout in our state of the art studio, I have the solutions for YOU!
Our studio offers the finest in personal training equipment.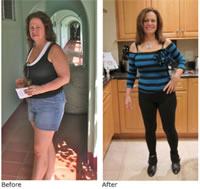 Ask yourself the following:
Do you lack motivation?
Are you unsure of what to do? how to progress?
Do you need the accountability and support?
Don't like the gym setting?
Do you find cardio boring?
Are you unable lose fat/weight and yet you eat well?
Not happy with how your fit into your clothes? Or how you look in the mirror?
Why are you waiting? CONTACT Dr. Phil Nicolaou TODAY! Your Personal Training in Garnet Valley,Pa.
---

I have over a decade of experience, 14 years to be exact. Whether you are a stay at home mom, a senior citizen, or just someone who needs guidance, I can help you. Natioally Certified to the Master Trainer Level is not something anyone in this city has! Check out my Bio!
I help you put together a sensible eating plan, a sensible exercise program and help you learn to manage anything that is a stress in your life that may be a hindrance to your well being and or fitness program! Allow Dr. Phil Nicolaou,Master Personal Trainer to guide you with his  Personal Training Garnet Valley,Pa
No more crash diets, or boring workouts. No extended bouts of cardio! Follow my optimum performance training model as I train every part of your body in a progressive, systematic approach. This is not just "weight training," but so much more!



You'r not alone! Many people feel most of the above, if not all. Allow Dr. Phil Nicolaou, a Multi Certified Master Personal Trainer offering Personal Training in Garnet Valley,Pa.