Personal Trainer in Wynnewood, Ardmore, Bryn Mawr, Bala Cynwood and Lower Merion. 
Imagine for a minute that in just weeks you will look and feel great! You will sleep great, wake up feeling energized, dropping body fat as you tone your muscles!
To have the confidence to go about your daily life and hold your head up high that you did your transformation! Think its too late? Check out Sue below, shes in her sixties and looking and feeling amazing!!
Ask yourself the following:
Do you lack motivation?
Are you unsure of what to do? how to progress?
Do you need the accountability and support?
Don't like the gym setting?
Do you find cardio boring?
Are you unable lose fat/weight and yet you eat well?
Not happy with how your fit into your clothes? Or how you look in the mirror?
Are you experiencing more stress than usual?
Are you recovering from an injury?
Real results based on real science.
Optimum Performance Training™ (OPT™) Model
Clients who have trained with me through the OPT model have experienced
Reduced Body Fat
Increased Lean Body Mass
Great Sleep
Enhanced Posture
Great Core Strength
Great Balance
Great flexibility
That firm and toned look!
And MUCH MUCH MORE….
Come train with Dr. Phil Nicolau, in home personal trainer wynnewood Pa.


Why not train with the best? Look at my success stories! People from all walks of life have seen tremendous success with my Optimum Performance Training system.




Gary above is one suceesss story! Read it!

I have over a decade of experience, 14 years to be exact. Whether you are a stay at home mom, a senior citizen, or just someone who needs guidance, I can help you. Nationally Certified to the Master Trainer Level is not something anyone in this city has! Personal Training in Wynnewood and surrounding areas is the best in town!
With your Personal Trainer on the Main line, in Ardmore, Wynnewood, Narberth and surrounding areas, you will experience the Optimum Performance Training Model.




I help you put together a sensible eating plan, a sensible exercise program and help you learn to manage anything that is a stress in your life that may be a hinderance to your well being and or fitness program! Allow Dr. Phil Nicolaou, In home Personal Trainer Main line,Philadelphia, devise a plan specifically for you! Experience Optimal Fitness and nutrition with Personal Trainer in Ardmore, Bryn Mawr, Narberth, Wynnewood.
No more crash diets, or boring workouts. No extended bouts of cardio! Follow my optimum performance training model as I train every part of your body in a progressive, systematic approach. This is not just "weight training," but so much more! Live optimally with personal trainer

Now Offering Optimal fitness solutions  in Wynnewood and surrounding areas at the fine Wynnewood Fitness Station!
Come train with a Personal Trainer in Ardmore, Wynnewood, Bryn Mawr and Narberth.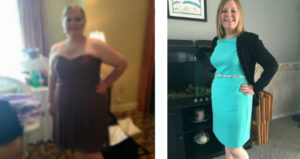 Look at their success stories and the ones on my page as well! Allow Dr. Phil Nicolaou, In home Personal Trainer Main line Philadelphia, get the job done right and get YOU results FAST!



Personal Trainer in Wayne,Pa, Bryn Mawr,Pa, Wynnewood,Pa, Malvern,Pa