In home Personal Training System Philadelphia
Our in home Personal Training system at Philadelphia Personal Trainers, is THE way to get the BEST results compared to just weight lifting! ( results may vary)
It is a step by step progression through various phases that build upon each other to give you, the client, the most dramatic results in the shortest amount of time!
Personal Trainer Philadelphia, Phil Nicolaou uses the  OPT model to give clients the best results possible, PERIOD!
The traditional way of working out included boring cardio and weight training. It is highly effective, but science and evidence in evolving studies show that a training protocol which incorporates core conditioning, balance, strength, and power is much more effective, in a step by step process.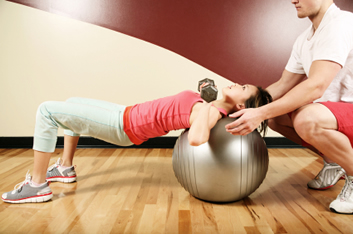 The industry's first comprehensive training system based on scientific, evidence-based research. It takes the guesswork out of program design and helps you produce consistent and remarkable results.
The OPT model was developed to concurrently improve all functional abilities, including flexibility, core stabilization, balance, strength, power, and cardio-respiratory endurance.
Imagine burning maximum calories all while building core strength. Does your trainer have you just lifting weights? Well there is a lot more to a complete and balanced exercise system. Balance, core strength, reactive training, resistance training, and more..
As a Philadelphia Personal Trainer, I have used the OPT model  for my In Home Personal Training Philadelphia clients for years and it is by far the best , step by step progressive system for any client. what does this mean for you? That there is NO MORE cookie cutter approach to exercise. Personal Trainer Philadelphia, Phil Nicolaou  takes a look at your specific body through a comprehensive assessment, looking at muscle imbalances, then moving alone from phase one to phase 5.  Not everyone needs or gets to phase 5. Not everyone has the same imbalances. We all have them, but in different areas. They must be corrected.
This system is not just weights and reps. That, while effective is also old school. Exercise science has evolved, and I bring this evolution to your door!  Countless of clients can't be wrong!
"Phil is punctual, reliable, well-trained in his field, pleasant, calm, and has a relaxed, steady temperament, but also continually tries to push me to do the most I can do without over doing it. He is good about positively reinforcing performance so that you feel good about having pushed yourself to do a little more (or a little heavier, etc.) each session. He is a gentle man (and a gentleman) and is patient with Medicare cardholders like me who may lack the strength and skill of young athletes, but want to be reasonably fit and keep the old gears well-oiled. He is flexible and client-oriented in scheduling and being accommodating, yet is always on time. All around, he is excellent." Andy G.  Main Line,Pa
Part of my In home personal training in Philadelphia program design is Posture! Posture check is critical and if not addresses, is like building a home on a weak foundation. Would you do that?
No of course not! Let me build your program with the appropriate exercises needed for YOU, not for anyone else! Let Personal Trainer Philadelphia help you in your home with his in home personal training!


Let's get you started feeling better. Philadelphia Personal Trainers offers in home personal training in Philadelphia and on location Philadelphia Personal Training. Contact Personal Trainer Philadelphia, Phil Nicolaou, TODAY!