In Home Philadelphia Personal Trainer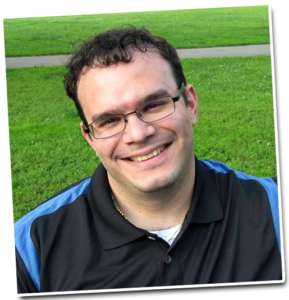 Hello, I'm Phil Nicolaou,your Philadelphia Personal Trainer, welcome to my site.
In high school I was very athletic. Having played sports such as basketball, soccer and baseball all year round, I kept myself in good shape. However, all that changed when I got to college.
When I was about 20 years old, I lived a very sedentary, college-like lifestyle. I went from class back to my house and repeated the cycle day after day. And none of my friends were local except for one or two, so I was kind of lonely. Therefore, I spent all my free time playing computer games, which are very fun, but require no energy and no caloric expenditure.
Then one day, I had a physical exam with my long-time primary care physician. But this was not just an ordinary physical. My doctor said that overall my health was OK. I asked him, "OK?" He said, "Yes, Phil, just OK." I asked, "Why just OK." I had not realized how sedentary I was. By spending so much time at home in front of the computer, I developed a really bad eating habit, and considering I hardly moved, I managed to accumulate quite a bit of body fat. I must have been consuming in excess of 2500-3000 calories a day, many of which were hidden and I blew up!
He said for someone my age and height, my BMI (body mass index), which is the measure of your body weight for your height/size frame, was not good. He remembered how fit I was in high school and asked me if I was active in any sports. I told him that I wasn't. So he said to me, "Phil, your family has a good, healthy genetic history, but that doesn't mean that you can't get diseases linked to obesity!"
I was SHOCKED! How could a star soccer, baseball and basketball player years later become obese?
He told me that if I continued down that path, I stood a good chance of developing various diseases that are caused by being VERY overweight, such as high blood pressure, diabetes, heart disease, among others. I had not realized that my health had deteriorated that bad!
This was a wake up call for me. The next week, not knowing ANYTHING about exercise or dieting, I decided to join a local gym. I went religiously, but had no clue what I was doing. I worked my chest everyday thinking that the more I did this, the more I'd get big and strong!
I didn't know that muscles need time to recover and that they grew at rest, not at the gym.
I would also do two hours of cardio. For someone that just started working out that is what I would call a SEVERE overtraining! Two hours of cardio a week into a workout routine?! I had to hire a Philadelphia Personal Trainer.
But I didn't know any better. Until one day, at the front desk of the gym, I came across a business card for a personal trainer who was a contractor. I had nothing to lose, so I called this trainer, told him my situation and he said he could help! He was my Personal Trainer in Philadelphia for about a year.
I started to work with him. He prescribed proper cardio workout for me to do, monitored my food intake and monitored my weight exercises. And in several months, I went from having 38% to 15% body fat.
Then came the big question. He asked me, "Did you ever think of doing this, becoming a Philadelphia Personal Trainer ?"
I told him, what do I know about exercise, that's what I hired you for. He said, you can learn how just like anything else. Take courses or go to a school, and get certified, get an entry level job and start there.
I asked him, what makes you think I can do this? how could I become a Personal Trainer Philadelphia?
He said, first of all, you have a tremendous amount of patience. Patience like yours is rare! You genuinely care about people, retain and learn fast and are a really good-hearted guy! Anyone that would train with you in the future would love your personality. He said I would make a fantastic Philadelphia Personal Trainer.
He suggested I look into a distance learning course that would get me started for a nominal fee. I was already a full-time student in college and didn't want to spend a ton of money or time going to school to learn how to personally train someone.
So I did a search online and found a company called NESTA. It was founded by Dr. John Spencer Ellis. I didn't know anything about him nor about the company, but liked the idea of distance learning. Especially, taking the test from home with some practical portion, like taking pictures or a video of exercises. It would help me get entry into Philadelphia and become a Philadelphia Personal Trainer.
NESTA sent me the materials and that summer, I earned my first "certified personal trainer" certification. Shortly thereafter, I got a weekend job working at a country club as an exercise assistant. Not quite a trainer, but it was a good starting point.
Later on, I managed to obtain over 10 more certifications ranging from nutrition to yoga, pilates, core conditioning and post-rehab. So when we work together, you can trust that I DO HAVE the KNOWLEDGE and expertise to help you! I have been a Philadelphia Personal Trainer since 1999, so rest assured you are working with the best in Philadelphia!Philadelphia's Personal Trainer
Since then, I realized that it is my calling to help people achieve life changing results through proven science! To get out of being obese and to get off the medications that can be costly both money-wise and health-wise. Being a Philadelphia Personal Trainer is the best decision I made to help people!
I went from being obese to being healthy and you can too!
Let me help you learn what I've learned through NESTA, the IFPA and through daily experience,over the past 10+ years. Let me help you see that you can change your life and to live a happier, healthier and longer life. I learned a lot about being the best Philadelphia Personal Trainer from these organizations and dealing with various health challenges that people faced!

Let me be your guide to complete wellness! Let me be your mentor to make your transition!Let Philadelphia Personal Trainer Phil Nicolaou give you the ultimate in custom design and the best workout, PERIOD!
People always tell me "do you know what it's like to be so fat that your clothes don't fit, to turn to food for comfort, to get laughed at for being larger, to not be able to fit into certain rides or do certain fun activities with family and friends just because you are too big." My answer is YES, I do know and YES, we can change that. That is one thing not written in stone! I can empathize with you! I know the road is not easy, but I will be there every step of the way as your trusted fitness source!
I can help you change your mind set to think healthier and more positive and to become healthier through a proper program design and implementation and, most importantly, through wellness coaching. To see what aspects of your life you feel are lagging behind and to make your life a complete, well-rounded wheel that when put on your car of life, will give you a smooth ride!
You don't have to be fat or unhealthy anymore! Lets go! Let Philadelphia Personal Trainer, Phil Nicolaou get you the best results PERIOD!
I bring the workout to you with my in home Personal Training in Philadelphia Service.

It took my education to the pinnacle of the fitness industry, obtaining my PhD in Fitness Training from the Fitness Institute Of Technology, which allows me to over my clients the most update and the expertise they deserve as a clients of Philadelphia Personal Trainer,Phil Nicolaou.
Allow me to bring the workout to you as your In Home Personal Trainer Phialdelphia.

IFPA Certified Philadelphia Personal Trainer
IFPA Certified Personal Trainer
IFPA Certified Nutrition Coach
IFPA Certified Advanced Nutrition Coach
IFPA Certified Comprehensive Exercise Technique Expert
IFPA Certified Optimum Performance Training Specialist
IFPA Certified Core Conditioning Specialist
IFPA Certified Life Coach Level I and II
IFPA Certified Program Design Specialist
IFPA Certified Functional Training Specialist
IFPA Certified Advanced Fitness Assessment Specialist
IFPA Certified Advanced Flexibility Specialist
IFPA Certified Advanced Exercise Prescription Specialist
IFPA Certified Speed and Power Specialist
IFPA Certified Sports Performance Specialist
IFPA Certified Post-Rehab Training Specialist
IFPA Certified Women's Fitness Specialist
IFPA Certified Low Back Disorder Training Specialist
IFPA Certified Obesity Training Specialist
IFPA Certified Special Populations Trainer: Training people with chronic disabilities and dysfunctions including Metabolic diseases, Pulmonary disease, Cardiovascular Disease, Children and Adolescents, Immunological Disorders, Hematological Disorders, Orthopedic Disorders, Neuromuscular Disorders, Psychologcial Disorders, Sensory Disorders and Cognitive Disorders
PhD in Fitness Training
IFPA Lifestyle Weight Management Specialist

NESTA Certified Personal Trainer
NESTA Certified Philadelphia Personal Trainer
NESTA Certified Nutrition Coach
NESTA Certified Core Conditioning Specialist
NESTA Certified Post-Rehab Specialist
NESTA Certified Pilates and Yoga Instructor
NESTA Certified Water Fitness Instructor
NESTA Certified Heart Rate Performance Specialist
NESTA Certified Circuit Training Coach
NESTA Certified Weight Room Specialist
NESTA Certified Kung Fu Fitness Instructor
NESTA Certified Functional Training Specialist
NESTA Certified Biomechanics Specialist
NESTA Certified Sports Injury Specialist
NESTA Certified Speed, Agility and Quickness Trainer
Spencer Institute Certified Wellness Coach
Spencer Institute Lifestyle Fitness Coach
Spencer Institute Certified Stress Management Coach
Spencer Institute Certified Fitness Chef
ISSA Master Philadelphia Personal Trainer
Fitness Nutrition Specialist
Senior Fitness Specialist
Youth Fitness Specialist
Exercise Therapy/Post-Rehab Specialist
NASM Master Personal Trainer,  Certified Personal Trainer, Certified Corrective Exercise Specialist , Weight Loss Specialist, Youth,Senior and Women's fitness specialist.
FMS Screen and National Postural Institute Postural Specialist.
No other personal trainer in Philadelphia Personal Trainer has my combined education and experience!
Contact me now, Philadelphia Personal Trainer.
Get started right now with your new body! Imagine  you'll have a new body to awe your friends and delight yourself! Call Philadelphia Personal Trainer,Phil Nicolaou today at 610-574-3587.